Consultation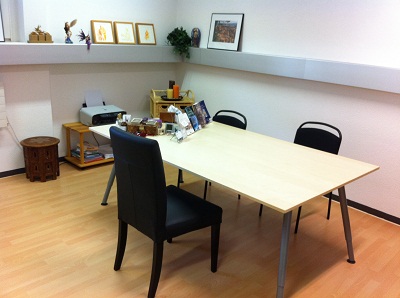 TAROT

When a tarot-card is being drawn it opens the door to a possible future. It gives us a clear idea of what might happen but not what will probably happen. Which means that it is up to us to make our choices. Never forget, it is up to our free will to make things happen!

Nina's consultations for adults and children (age above seven years) in Montreux are structured in in four parts:

• A PSYCHOLOGICAL DRAW OF CARDS: FIND OUT ALL ABOUT YOUR STRENGTHS HOW TO IMPROVE YOUR WEAK SPOTS, TO SHOW YOUR HIDDEN, TRUE POTENTIAL
• A NEAR FUTURE DRAW LEADING UP TO THE COMING 12 MONTHS: THUS AIMING TO INFLUENCE YOUR DESTINY?
• YOUR QUESTIONS
• THE RESULTS OF THE ONGOING CONSULTATION ARE BEING CONFIRMED BY ANOTHER TECHNIQUE.
The multilingual (French, English, Italian and Spanish) consultations last approx. 1 hour 30 minutes and cost CHF 200.-.
Two sessions are needed within one month...

HYPNOSIS

Next to the Tarot, Nina uses another interesting technique: "hypnosis"! But lets get it right straight away: it's not the played sensational kind of hypnosis "on stage" but a therapeutical hypnosis. During a hypnosis, the client finds himself in a modified state of consciousness which opens the gate to the imaginary world and at the same time helps the hypnosis-therapist to modify certain "programmations" saved in our mind in order to get rid off bad habits or reflexes, such as a tobacco addiction, to mention among others. This is a quite normal state, which we adopt in certain kind of situations, such as:

• WHILE DRIVING YOUR CAR SAFELY FROM ONE DESTINATION TO ANOTHER YOU ARE DOING THIS QUITE AUTOMATICALLY "LIKE A AUTOMATIC PILOT" LOOSING TRACK OF TIME AS IF YOU WERE UNDER HYPNOSIS
• WHILE LOOKING OUT OF A WINDOW WITHOUT FOCUSING ON ANYTHING SPECIFIC YOU ARE IN A KIND OF HYPNOSIS
• THE STORIES BEING TOLD, SPECIFICALLY THOSE YOU ARE TELLING YOUR CHILDREN ARE SO CALLED "METAPHORES, WHILE DOING SO YOU ARE TAKEN IN BY THE STORY AND SORT OF HYPNOZISED BY THE PERSON AND WHAT SHE/HE TELLS YOU.
• YOU ARE READING A BOOK IN YOUR BEDROOM BEING TOTALLY ABSORBED BY THE LECTURE AS SUDDENTLY A PERSON TOTALLY UNANNONCED ENTERS. YOU ARE SURPRISED AND DROP THE BOOK, ONCE MORE YOU WERE IN A STATE OF HYPNOSIS…
• ETC.

So finally you understand better the word and meaning of "HYPNOSIS", there is absolutely no reason to be afraid of it…. Even more, never forget that a person who does not want to be hypnotized can't be hypnotized! Which means that if you are hypnotised by the voice of your therapist, you really up to it and wish it. Otherwise, it wouldn't be possible!

Nina offers Hypnoses consultations for adults and children (above seven years of age) in Montreux. She has a diploma from the National Guild of Hypnotists in the US and is a loyal member of the Swiss Association of Hypnotist Practitioners. Hypnosis is a very effective technique used for "coaching", personal development, weight loss, tobacco addiction, pain relief, regression, etc.

A consultation lasts up to 1 hour and 30 minutes and costs CHF 200.-.

LIFE EVALUATION

A Tarot consultation helps to establish the present situation and to optimize it during a hypnosis consultation. At the end of each consultation, Nina offers you a picture of your aura to evaluate the changes. Thus taken by a scientific camera imported from the US.

This consultation lasts up to 2 hours and 30 minutes, sometimes even 3 hours and costs CHF 400.-

A COUPLE'S LIFE EVALUATION

To start out a Tarot consultation to establish the present situation, followed by a hypnosis session attended by both husband and wife to ameliorate the stated problems. At the end of each session, Nina offers you a picture of your aura to evaluate the changes and to establish whether you are a "complementary or more into fusion as a " couple. Thus taken by a scientific camera imported from the US.

The consultation lasts up to 2 hours and 30 minutes up to 3 hours and costs CHF 500.-

SPIRITUAL LIFE EVALUATION

To start out, a karmic Tarot consultation is being held to establish the present situation and then followed by a regression hypnosis session to access an anterior life span and enter other lives to work on your spiritual evolution. Nina offers you a picture of your aura to evaluate the changes. Thus taken by a scientific camera imported from the US.

The consultation lasts up to 2 hours and 30 minutes up to 3 hours and costs CHF 400.-

Would you like to get an appointment?

HOW TO GET AND APPOINTMENT (LINK) : PRENDRE UN RENDEZ-VOUS ::